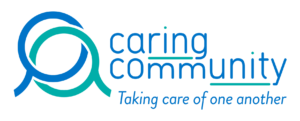 Caring Community
Social challenges are often unaddressed in medical care, although their impact on health is critical. For example, the effects of social isolation on mortality is comparable to smoking 15 cigarettes a day. Illness causes significant changes that threaten social relationships and identity. These changes have an impact on self-esteem, sense of belonging and autonomy. By transforming a "healthy citizen" into a "sick patient", illness modifies the social relationships of a person (eg employment, education, family, couple, citizen).
The Caring Community is an important innovation that breaks with the current healthcare system based primarily on interventions of professionals. It capitalizes on patients' and citizens' experiential knowledge and skills, as well as their ability to develop mutually supportive relationships. This project aims to strengthen community-based primary healthcare by recognizing patients and citizens as caregivers and integrating them in the care continuum. The goal of this innovation is to develop patient care skills, break social isolation, foster collaboration between the various caregivers in the community and encourage recovery towards full citizenship. These objectives are achieved by integrating patient partners working in the front-line teams, by connecting patients with citizen partners and by mobilizing community and municipal decision-makers to create supportive environments.
The international TRANSFORM initiative has incorporated the Caring Community model as an "emblematic model" of integrated community care in its international typology.
For further details, please see our latest article on Caring Community (BMJ Partnership in practice series) here.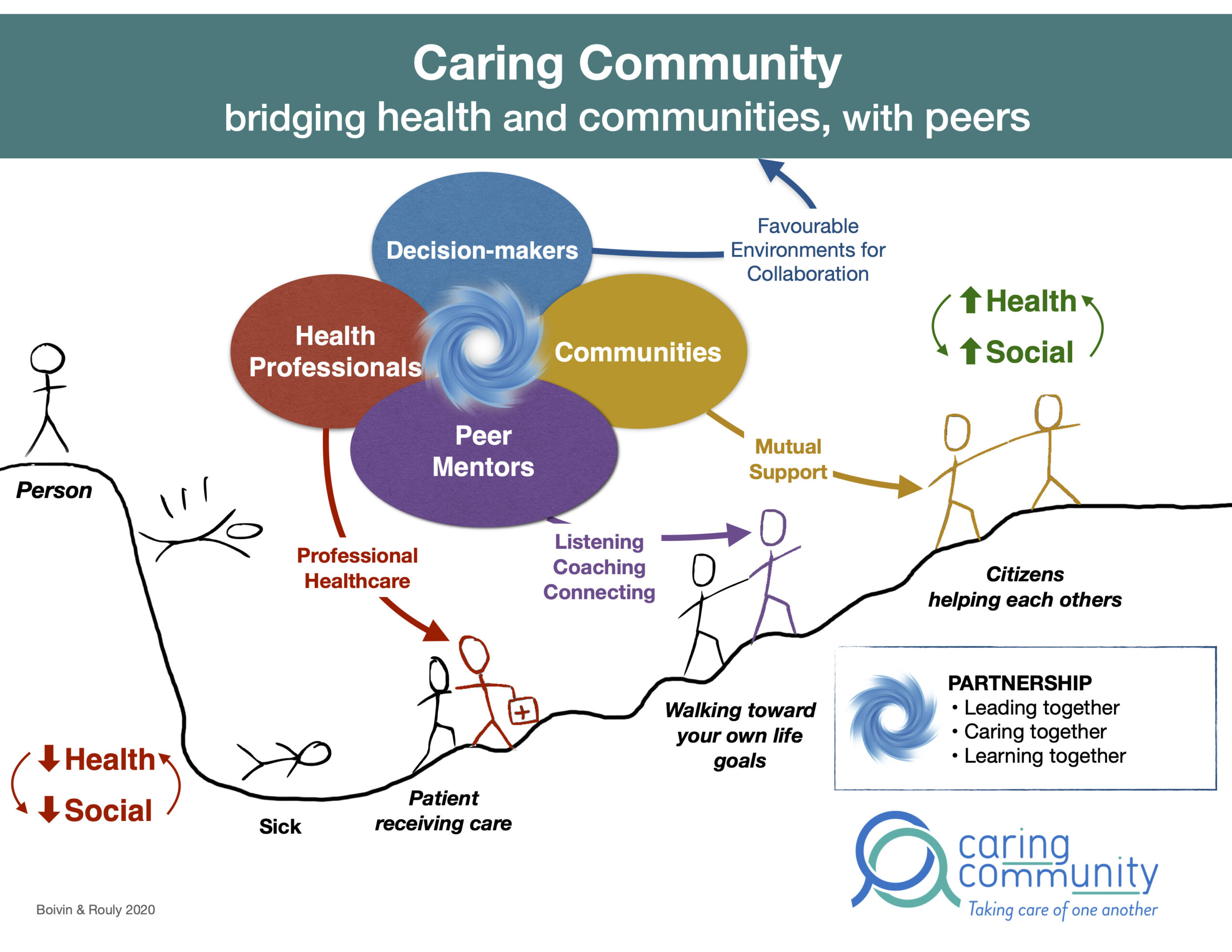 Portrait of Ghislaine Rouly, patient partner
We invite you to watch 
a video portrait (in French) of this co-leader of Caring Community, directed by Julien 

Forest.