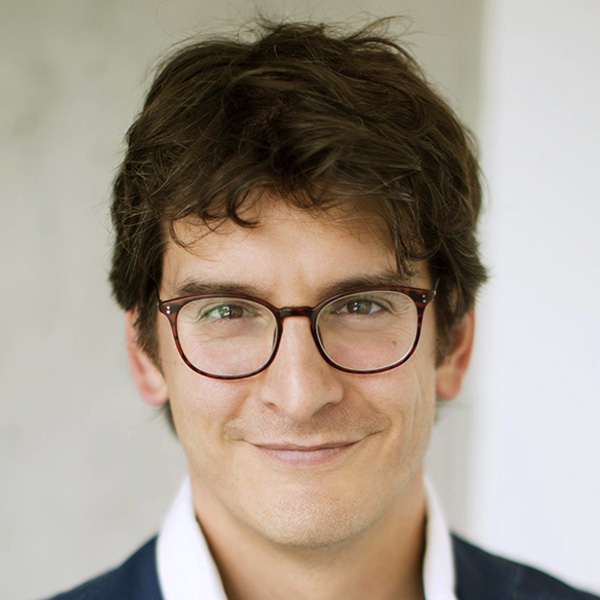 Antoine Boivin
Chairholder of the Canada Research Chair in Patient and Public Partnership
Antoine Boivin is a practicing physician and associate professor at Université de Montréal Department of Family Medicine. After his medical training in Canada, he completed his MSc and PhD in health services research in the United Kingdom and the Netherlands. His research focuses on patient and public engagement in community care, health system improvement, research and policy. He led the first randomized trial of patient engagement in priority setting. He is co-director of the patient and public partnership strategy for the Quebec SUPPORT unit and co-founder of the Center of Excellence on Partnership with Patients and the Public.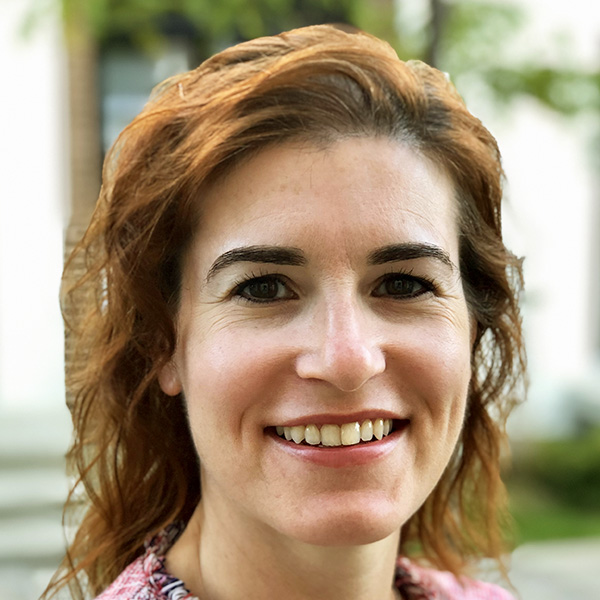 Geneviève Castonguay
in 20Scientific Manager
Geneviève Castonguay is the scientific manager of the Canada Research Chair in Patient and Public Partnership. After completing a PhD in community psychology (UQAM), she coordinated numerous public health research projects as a research associate (Institut national de la recherche scientifique, McGill University). In particular, she has conducted projects on the adjustment of older people in institutional settings and the relationship of children with their neighbourhood. She has also coordinated an epidemiological program based on the life course approach and projects to improve access to oral health care across Canada. She has acquired expertise in qualitative, quantitative and mixed methods, as well as in research administration. She joined the Chair in 2019 to put to good use her public health research experience, her deep interest in projects conducted in partnership with the community, and to continue to learn from all those with whom she has the chance to cross paths.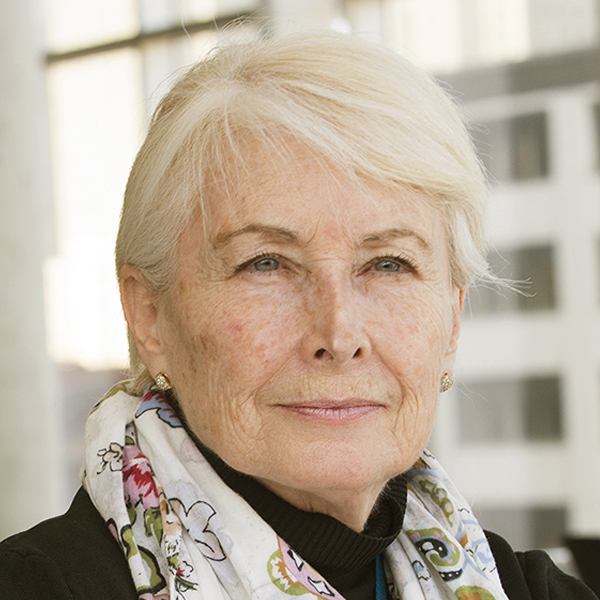 Ghislaine Rouly
Patient Partner
Ghislaine Rouly has been a patient since birth, living with two orphan genetic diseases. She has always been in the health field and over the years has acquired a unique level of experiential knowledge. Since 2012, at the Faculty of Medicine of the Université de Montréal, she has been working with the team of the Direction collaboration partenariat patient (DCPP) where patient partnership has become her passion. She participates in mentoring, ethics courses, the three CSS courses on collaborative practices and also sits on the expert patient committee. In collaboration with Dr. Antoine Boivin, she is working on several research projects, including End-of-Life Care, Medical Aid to Die, the Montreal Heart Institute (MHI), "Caring Community" and "Compassionate Communities". For more than 45 years, Ghislaine has been involved in end-of-life support and sits on the Medical Aid to Die's governance committees and on the Interdisciplinary Support Group (ISG) at the CHUM and CIUSSS in the Centre-Sud and Nord-de-l'Île de Montréal. Her involvement earned her the Fondation du CHUM's volunteer award in palliative care in 2009. She is also the president of the Association Les Ami(e)s du Patient at the CHUM and Notre-Dame. Since 2016, Ghislaine works as a patient partner with the Centre of Excellence on Partnership with Patients and the Public (CEPPP).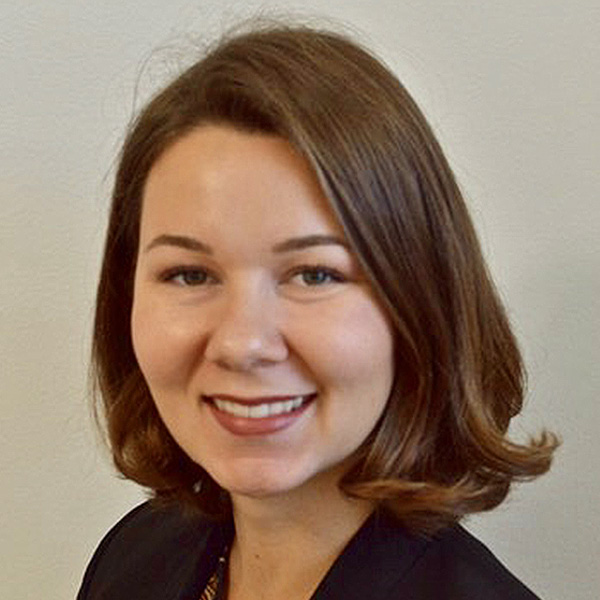 Émilie Warren
Research Coordinator – Caring community
Emilie Warren is a research coordinator at the Canada Research Chair in Patient and Public Partnership. With a Master's degree in Public Health specializing in Health Promotion from the École de santé publique de l'Université de Montréal and a Bachelor's degree in Psychology from the Université Laval, she had the opportunity to analyze various public health issues affecting the participation of patients and citizens. Her experience at the West Island Association for the Intellectually Handicapped in 2016 and at the Centre de santé et de consultation psychologique from the Université de Montréal in 2018 has allowed her to develop her skills in planning, implementation and evaluation of public health programs.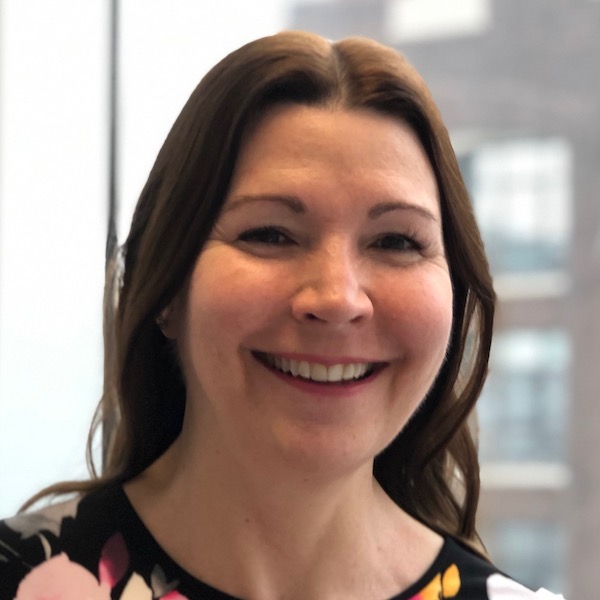 Katia Dumont
Research Coordinator – Compassionate Community
Katia Dumont is a research coordinator at the Canada Research Chair in Patient and Public Partnership.  She holds a Master's degree in Specialized Education in Measurement and Evaluation (Université de Montréal) and a Bachelor's degree in Sexology (UQAM). She has 20 years of experience coordinating various research projects in the fields of health (nursing, bariatrics, etc.) and education (addiction, sexology).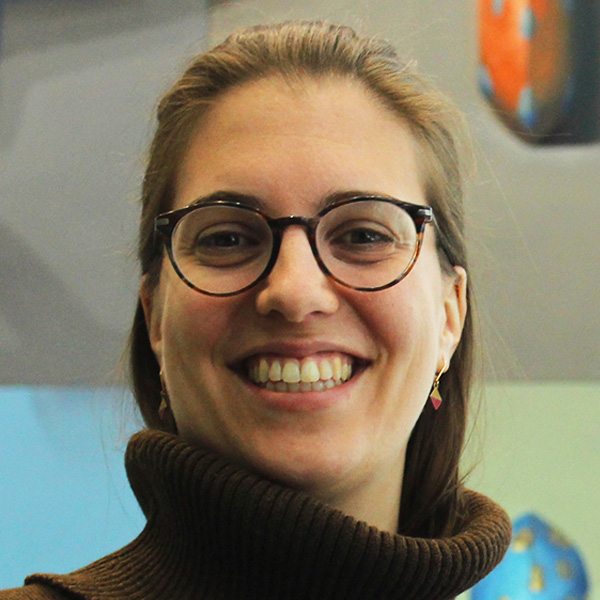 Julie Hupé
Project Manager
Julie Hupé works as a Project Manager for the Canada Research Chair in Patient and Public Partnership, where she is involved in two projects: the Caring Community and the Compassionate Community. She is interested in the impact of positive social determinants in different contexts, such as immigration, physical and psychological rehabilitation, and physical and mental health. Through her professional experience in organizations encouraging cooperation among different actors promoting social development, Julie has developed a real passion for citizen and collective engagement, local development, as well as for the process of co-building projects with and for communities.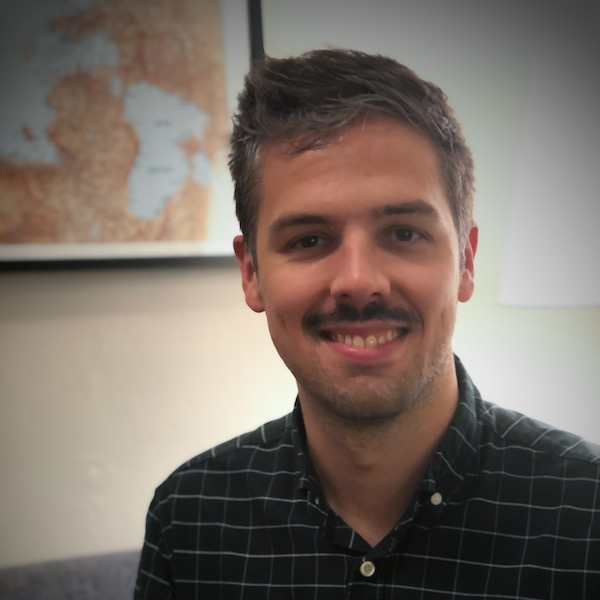 Mathieu Isabel
Clinician Scientist
Mathieu Isabel is a practicing family physician associated with the Université de Montréal Department of family and emergency medicine. He works in a community-based family medicine clinic (GMF-U et CLSC des Faubourgs) and is involved in the supervision and training of future family doctors. There, he also works in the specialized clinic delivering care to homeless individuals and currently acts as the medical director of this clinic. His research interests focus on the analysis of socio-medical interventions with so-called vulnerable populations, most especially with homeless populations. In 2020, he obtained a Masters degree in medical anthropology from McGill University. His thesis explored the concept of relational vulnerability in two different organizations delivering care to homeless people in Marseille, France. He is also a clinician-researcher at CREMIS, the Centre de recherche de Montréal sur les inégalités sociales, les discriminations et les pratiques alternatives de citoyenneté. In our research Chair, as part of the Caring Community project, he is currently co-investigator with Dr Antoine Boivin of a research project looking at the integration of community-oriented care for homeless individuals along with patient and citizen partners.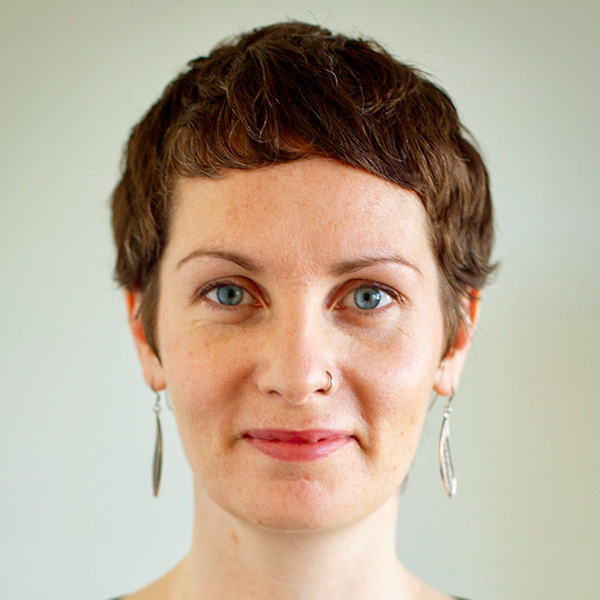 Nadia O'Brien
Postdoctoral Fellow
Nadia O'Brien is a post-doctoral fellow at the Canada Research Chair in Patient and Public Partnership. She completed in 2019 a PhD at McGill University in the department of Family Medicine. Her doctoral research was conducted with the Canadian HIV Women's Sexual and Reproductive Health Cohort Study (CHIWOS), the largest community-based participatory study with this population in Canada. Nadia's interest in community-led interventions and participatory research were fostered through work with sex-worker collectives in India, community-based organizations in Namibia, and with clinical and community partners of the BC Centre for Excellence in HIV/AIDS in Vancouver. She is a graduate of the Master of Public Health from Simon Fraser University, and of Medical Anthropology from the University of Toronto. Her work continues to focus on health, marginalized populations, social inequalities and community engagement.
Currently a Postdoctoral Fellow (FRQS), Nadia O'Brien has also obtained the prestigious CIHR/Strategy for Patient-Oriented Research (SPOR) Transition to Leadership in Patient-Oriented Research award (Sept. 2020 – Aug. 2022), for which she ranked 2nd in Canada.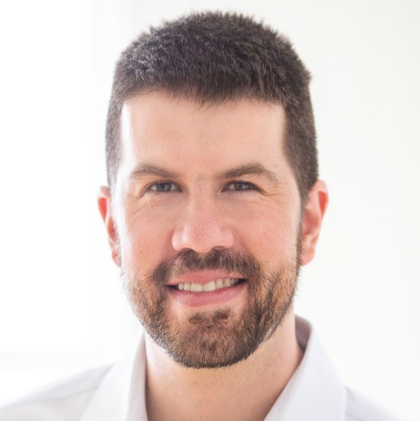 Mathieu Bouchard
Postdoctoral Trainee
Mathieu Bouchard has been collaborating with the the Center of Excellence on Partnership with Patients and the Public (CEPPP) and its founders for several years now. He initially acted as patient partner in medical training, and then increasingly in participatory research projects related to organizational governance. He completed in 2019 a PhD at the Management Department of HEC Montréal. His thesis, based on a comparative ethnography of three patient movements in mental health care, analyzed client action in professionalized fields. The jury recommended this thesis for the prize of the best doctoral thesis of the HEC.
Before doctoral studies, Mathieu has worked for several years in asset management for large pension plans. He holds an MBA and a Chartered Financial Analyst (CFA) designation. Between finance and doctorate, he has lived a profound meaning crisis and experienced mental health care, which has nourished his interest in mutual aid groups and peer work. Mathieu is currently applying for postdoctoral fellowship with CEPPP to study the collective construction of knowledge in health-related experiential communities.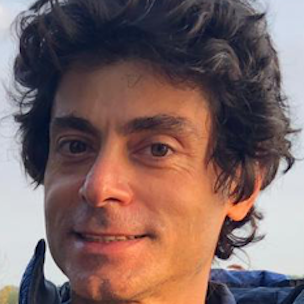 Onat Ekinci
Postdoctoral Trainee
Onat Ekinci joined the Canada Research Chair in Patient and Public Partnership as a researcher to develop projects aiming to break the isolation of seniors, mainly in low-income neighbourhoods. He is involved in action research with the aim of developing co-construction activities with seniors and stakeholders, mapping actors in the field, looking for scalable solutions, documenting processes, and preparing training.
He is currently involved in "Ensemble à travers tout", an umbrella project targeting to counter the isolation of seniors through technology, in collaboration with the CIUSSS of Centre-Sud-de-l'Île-de-Montréal, several community centers and local community service centers (CLSCs) in the southeast of Montréal.
He has been a volunteer in palliative and end-of-life care for 13 years in various CHSLDs, hospitals and palliative care centers in Montreal. He continues to work as a friendly call volunteer in times of pandemic. His academic background was in precision engineering for software, aerospace and utility companies before dedicating himself to social innovation. He holds a PhD in machine metrology from École Polytechnique de Montréal.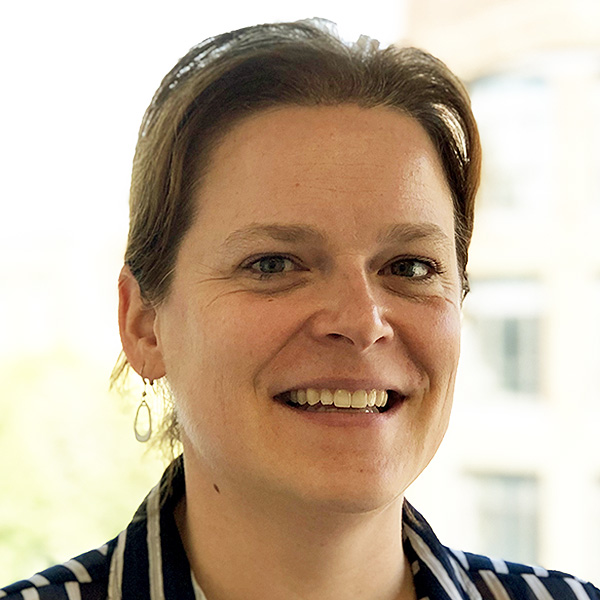 Catherine Purenne
Administrative Coordinator
Catherine Purenne is an Administrative Coordinator at the CHUM Research Center. A graduate in education from Université de Montreal, she has over the years coordinated numerous research projects and scientific activities in family medicine (CRCHUM) and community psychology (UQAM). Since 2014, she has been using her expertise in managing and coordinating research projects at CR-CHUM's Carrefour de l'Innovation et l'évaluation en santé. She joined the CEPPP when it was created in 2015. In 2018 she completed a training course in management of philanthropy at the University of Montreal.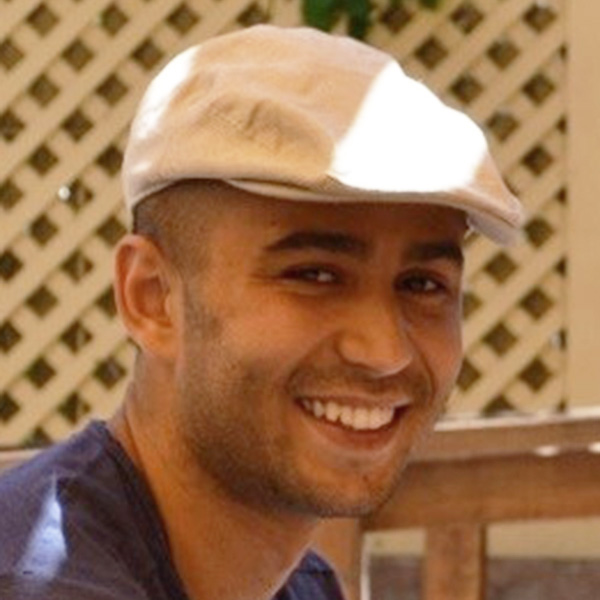 Karim Skiredj
Gwenvaël Ballu
Research assistant
Gwenvaël Ballu is a research assistant at the Canada Research Chair in Patients and Public Partnership. She was involved in a literature review for the Compassionate Community project and is now working on the homeless component of the Caring Community project. As part of her bachelor's degree in psychology at the University of Quebec in Montreal, she is currently working on an evaluative study of a preventive program for depressive and anxious symptoms during the postsecondary transition – Zenétude.
Her interests are around community psychology, social inequalities in health, program evaluation and knowledge transfer.
She is also a volunteer listener at Centre d'écoute de Laval and a coach-supervisor for new listeners at Centre d'écoute Halte-Ami.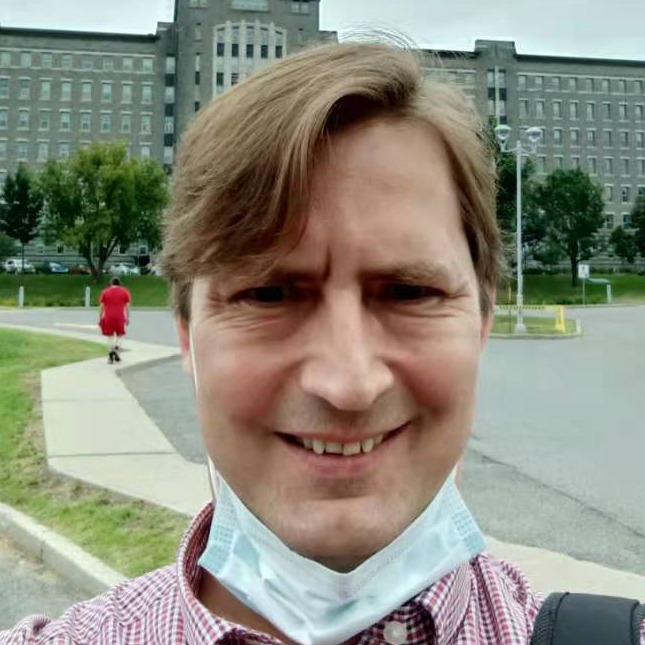 Daniel Turgeon
Peer Helper / Research Assistant
Daniel is a certified Peer Helper. He is diagnosed with an anxiety disorder. After his company closed after 10 years he lost his condo, car and alienated his surroundings. He then found himself with severe alcoholism and was in a situation of homelessness in the streets of Toronto. After seeking help, he later started in the long chapter of recovery. With the help he received, he now has a vocation to helping others in achieving normality in their life and having individual empowerment… Daniel graduated from Concordia and speaks French, English and Spanish.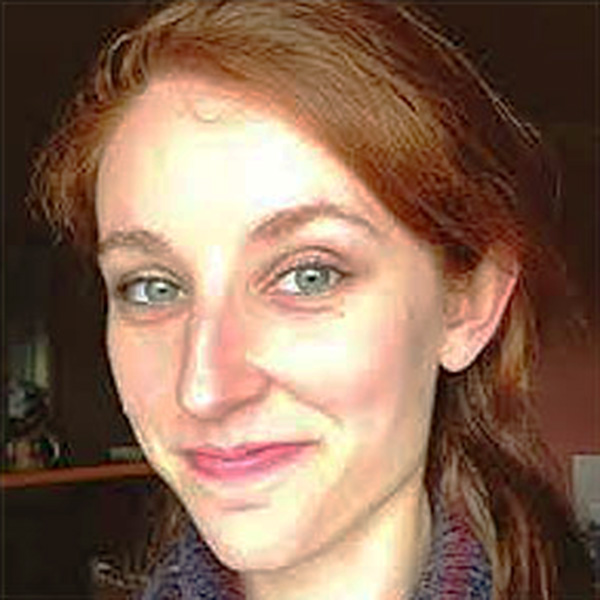 Marie-Pierre Codsi
MSc student – Graduated / Clinician Scientist
Marie-Pierre Codsi is a family physician, graduated in 2016 from Université de Montréal. She practices at the Notre-Dame family medicine clinic in Montreal where she conducts clinical and supervision activities for family medicine students and residents. She is a professor in clinical teaching at the Department of Family Medicine and Emergency Medicine at Université de Montréal. In collaboration with the Chair, she completed in 2019, with exceptional distinction, a Master's of Research in Pedagogy of Medical Sciences on the impact of partnership with patients on the identity of healthcare professionals.