Peer support in homelessness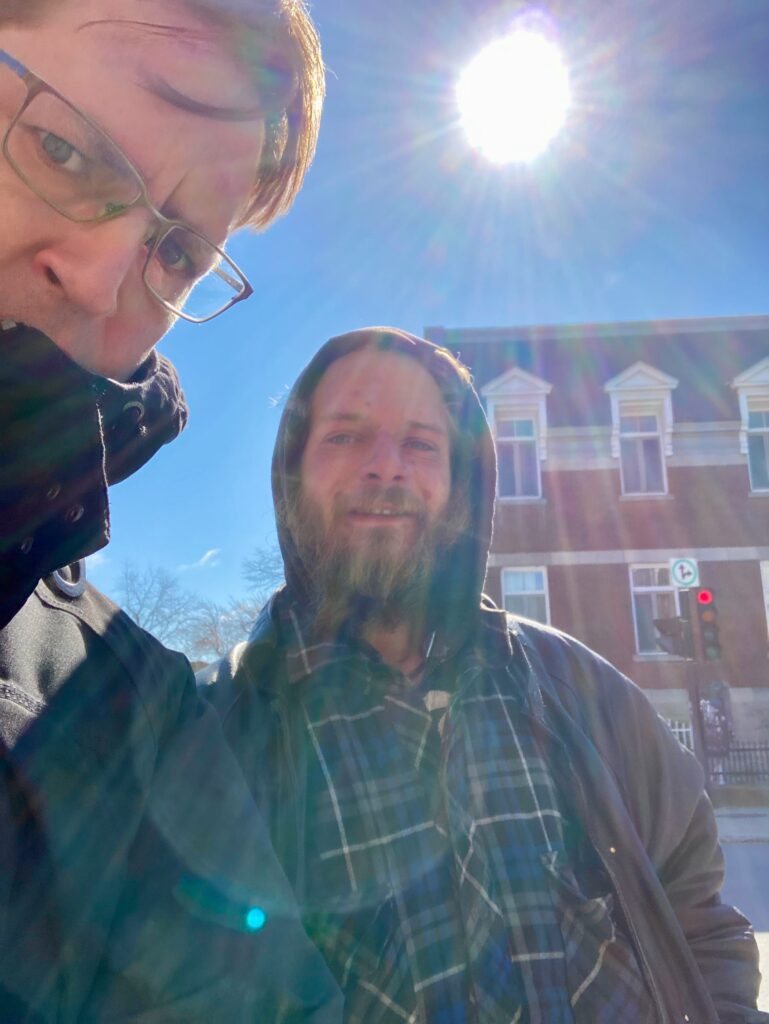 Daniel (left), peer support worker, in the field in March 2021.
Context
People experiencing homelessness face many barriers to social integration and access to health care. Peer support is an effective approach in the context of homelessness, mental health and addiction. Sharing common experiences is a key element in building trust between peers and people experiencing homelessness, especially in situations of marginality or discrimination where these links are difficult to establish with professionals. However, peer support is still not widely available in Quebec, particularly in clinical settings.
Aims
Since 2020, our team has adapted the Caring Community model by integrating a peer with lived experience of homelessness into a primary care team (CLSC des Faubourgs of the CIUSSS Centre-South, in Montreal). Deployed in the midst of the pandemic, this project demonstrated benefits on: 1) the role of peers as a model of hope; 2) the creation of bridges between clinical and community teams; 3) the acceptability of working with peers within clinical teams, leading to rapid sustainability of the project in the setting once the initial research was completed. 
The second phase of the project (2022-2025) aims to support the creation of an expanded team of peers with lived experience of homelessness, including a woman and an Indigenous component. 
For further details, please see the summary report of the project or the final report project.
You can also view our presentation of the project at the North American Conference on Integrated Care – 2021 here (Plenary 3, 48:00).