Peer support in homelessness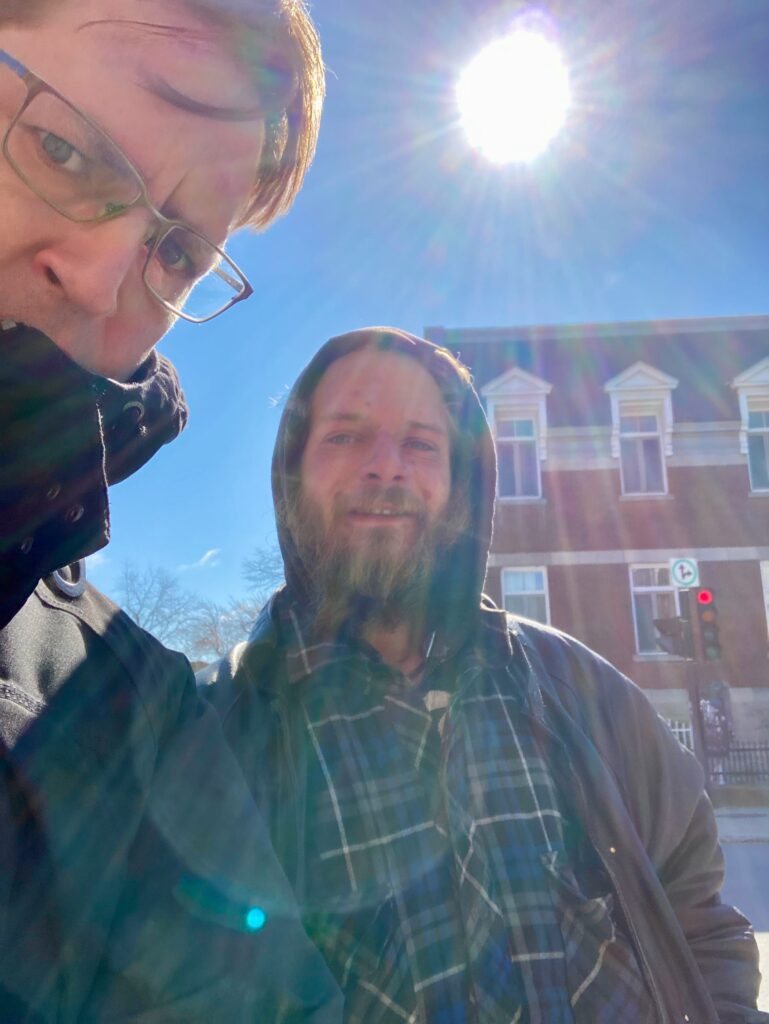 Daniel (left), peer support worker, in the field in March 2021.
Context
The COVID-19 pandemic disproportionately affects people experiencing homelessness, both in terms of health and psychosocial impacts. In response to this situation, we adapted the Caring Community model by integrating a peer-support worker with lived experience of homelessness in a primary care team, thus helping to address the consequences of the pandemic through linkages with existing health and community resources.
Aims
This project aims to: 1) integrate peer-support workers with lived experience of homelessness in a primary care team; 2) connect with a Community of Practice linking other peer-support workers with experience of issues affecting the homeless population; and, 3) sustain the initiative through an integrated knowledge exchange strategy with key health and community partners.
Successfully implemented in Montreal (CLSC des Faubourgs) under the harshest conditions during the second wave of COVID-19, our project illustrates the catalyst role that research can play in advancing community innovations, while recognizing patients and citizens as full members of care teams.

For further details, please see the summary report of the project here.
You can also view our presentation of the project at the North American Conference on Integrated Care – 2021 here (Plenary 3, 48:00), as well as our recent webinar at the Research Chair in the  Reduction of Social Inequalities in Health.